Hilary & Mike's Baby-Gift Bonanza!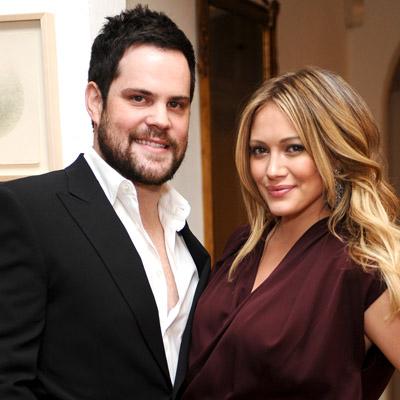 Onesies and pacifiers and bibs. Oh, my!
As mom-to-be Hilary Duff counts down to her due date, the star is feathering the nest for her baby boy — and with only the best of the best.
For all her must-haves, the former Disney star chose Bel Bambini, a high-end Beverly Hills boutique, Star has exclusively uncovered. At her Feb. 5 baby shower, family and friends gifted Hilary with nearly every item on her wish list. And she was "so grateful," she wrote on Twitter. "This baby is spoiled already!"
Article continues below advertisement
According to her registry, entitled "Over the Moon," the singer/actress, 24, and her former hockey player hubby, Mike Comrie, 31, picked out 66 toys and plenty of tiny clothes for their new addition, ranging from a pricey Sleigh Co-Sleeper for $369.99 to $9 rubber pacifiers.
Now nearing the end of her pregnancy, Hilary is setting up an animal-theme nursery. Baby Comrie's bedroom boasts doggie hooded towels, elephant and zebra bibs, a turtle night-light, a giraffe infant seat, monkey and fish sleeping bags, and a lamb toy. Sounds like quite a zoo!