Elisabeth Moss Slams Her Ex Fred Armisen: 'The Greatest Impersonation He Does Is That Of A Normal Person'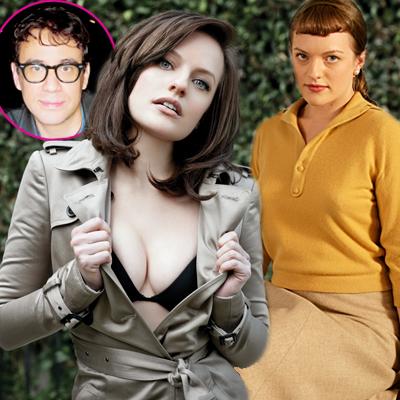 Mad Men's Elisabeth Moss strikes a sexy pose on the cover of Page Six Magazine in Thursday's New York Post, and in the accompanying interview she slams her ex-husband, Saturday Night Live funnyman Fred Armisen.
Moss has stayed relatively mum since her marriage to the comic ended in August 2010 after just seven months together. (Armisen, 45, was spotted out with castmate Abby Elliot just weeks after separating from her.)
Article continues below advertisement
"One of the greatest things I heard someone say about him is, 'He's so great doing impersonations.' But the greatest impersonation he does is that of a normal person. To me, that sums it up," Moss said of the the funnyman 16 years her senior. "I'm probably gonna get a slap on the wrist for those comments, but I've just been such a good girl, and sometimes you just want to be a bad girl for a minute.
Mad Men Star Elisabeth Moss Divorce Finalized
"I don't want to waste any more time of my life talking about it."
Moss, 29, said she's relishing her single life in Los Angeles.
"It's fun to go out at night and not know what's going to happen," Moss said. "I'm addicted and obsessed with my freedom in that sense. I'm having fun!"
The fair-skinned actress, who plays Peggy Olson on the sophisticated AMC series, says she's "ecstatic with what happens on the show this season.
"I think the audience is going to be surprised. For me, it was very meaningful with what happens to Peggy."
Asked about her castmate January Jones, she described the actress as "really fun, a cool girl and a great mom.
"She's got her head in the right place. Everybody loves her."
The fifth season of Mad Men premieres on Sunday, March 25 after a 17-month hiatus.
RELATED STORIES: