American Idol: Who Went Home?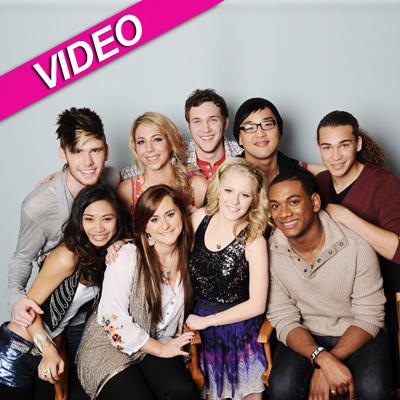 Heejun Han's headed home.
American Idol: Season 11 Kicks Off In Savannah!
The 22-year-old native of Queens, New York was eliminated Thursday after his rendition of Leon Russell's A Song for You failed to muster enough votes to save him despite the judge's enthusiastic reaction to his performance on Wednesday. Hollie Cavanagh and Skylar Laine were also in the bottom three in viewer votes.
Article continues below advertisement
The judges have one chance to "save" a contestant who's in danger of being eliminated, but they choose not to use it for Han.
"We're gonna miss you and your flavor on this show," host Ryan Seacrest told Heejun after he was ousted.
Han, a non-profit worker, was a divisive contestant in this year's competition: some though he provided a well-needed dose of comic relief in the high-strung Idol pressure cooker, while others said he wasn't taking the once-in-a-lifetime opportunity seriously enough.
Thursday's episode also featured performances from pop superstar Nicki Minaj; and 2011 winner Scotty McCreary, who was presented with a platinum album from mentor Jimmy Iovine (the head of Interscope Geffen A&M Records, as well) for his smash hit album, Clear as Day.
Another magical Idol moment saw R&B singer Eric Benet come out to greet contestant DeAndre Brackensick, who proclaimed the ex of Halle Berry his musical idol a night earlier.
Watch the video on RadarOnline.com
Things will be getting totally radical next week when the top eight contestants tackle songs from the 80s.
American Idol continues Wednesday at 8/7c on Fox; the show's eleventh season winner will be named May 23.