Spoiler Alert: Who Was Voted Off American Idol?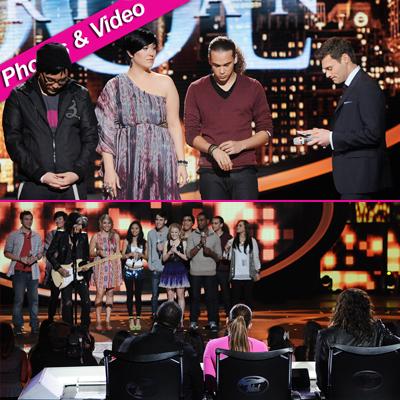 Disc jockey Erika Van Pelt, 26, got the boot failing to impress with her rendition of Billy Joel's "New York State of Mind" or her last ditch performance of Whitney Houston's "I Believe In You and Me."
Van Pelt earlier this week turned heads when she showed up with a shorter, darker 'do.
When host Ryan Seacrest asked the panel if Van Pelt's Hail Mary with the Houston tune was good enough to spare her ouster, Randy Jackson solemnly said, "Ultimately, Ryan, no, sorry."
Article continues below advertisement
Watch the video on RadarOnline.com
Rounding out the bottom three Thursday were San Jose, California teen Deandre Brackensick and 22-year-old New Yorker Heejun Han.
Also of note, Lana Del Rey and Haley Reinhart performed on the episode.
American Idol's eleventh season continues next Wednesday at 8/7c on Fox.