700 Lb. Man Pleads For Help On YouTube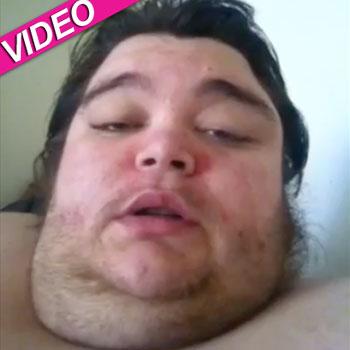 Robert Gibbs, who tips the scales at close to 700 pounds, has made a heart-wrenching plea for help with a YouTube video that has gone viral.
Gibbs, of Livermore, Calif., turned 23 on Friday. He lives with his mother and sister, and her two young children.
"This is my last chance, my last hope," Gibbs said in the video. "I'm really scared I'm not going to be able to watch my niece and nephew grow up."
Article continues below advertisement
Gibbs said that every effort at weight loss on his own has failed, and he begged anyone from Dr. Phil to The Biggest Loser to help him.
A rep from Dr. Phil's show and a producer representing weight loss guru Chris Powell, reportedly reached out to Gibbs within hours on the video being posted.
You can watch it here: