Is 'Wanderlust' Wonderful? Read Our Review Of Jen Aniston's New Movie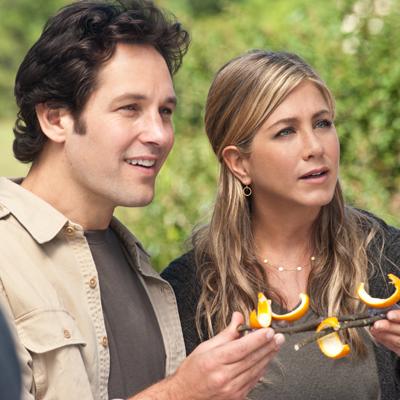 When New York City power couple George and Linda (Paul Rudd and Jennifer Aniston) find themselves out of work, they move south to Atlanta for a fresh start. On the way, they take an unexpected detour to a hippie commune full of outrageous characters who live off the land and are constantly stoned.
George and Linda are instantly smitten with the carefree lifestyle, but in this consistently funny comedy, they find that too much of a good thing could also destroy their marriage.
Article continues below advertisement
Rudd and Aniston have some laugh-out-loud moments, but what really makes this a standout is the superb ensemble cast of nudists (Joe Lo Truglio), free lovers (Malin Akerman), jerks (Ken Marino) and their holier — and sexier — than thou leader (Justin Theroux).
They've created a world that's so wacky, you'll be constantly surprised.
Long Story Short: A hippie-dippie good time!