ScarJo & Her New Beau: It's Getting Serious!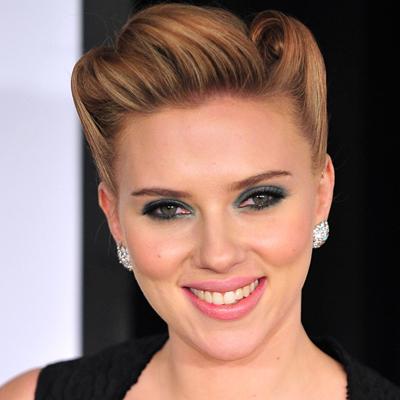 Scarlett Johansson is going public with her new guy!
The Avengers bombshell was the center of attention while dining with pals at NYC speakeasy Please Don't Tell on Jan. 31. But she had eyes only for beau Nate Naylor!
"Scarlett looked so happy and in love. She was hanging all over Nate and shrieking and laughing at practically everything he said," an eyewitness tells Star. "Some of the other customers were actually getting annoyed at how loud she was!"
Article continues below advertisement
Indeed, Scarlett, 27, whose divorce from Ryan Reynolds was finalized last July, has been packing on the PDA with the handsome 38-year-old advertising executive at hotspots all over the Big Apple lately.
When she and Nate hit the eatery Gemma on Jan. 28, "Scarlett was rubbing his back and kissing his neck," says an observer.
The tattooed Phoenix native's badboy appeal may be one reason she's so intrigued: His Tumblr blog, called Up In Guts, is chock-full of artwork depicting barely clad women, skeletons and other provocative images.
But while Scarlett's fling last spring with surly Sean Penn, 51, met with disapproval from many close to both celebrities — her mom, Melanie, was especially opposed to the pairing, as Star revealed — Nate is winning raves all around.
"He was gorgeous and charming," says the eyewitness at Please Don't Tell. "Scarlett's friends were eating it up."