Savannah Hardin: The Short And Tragic Life Of Girl 'Run To Death'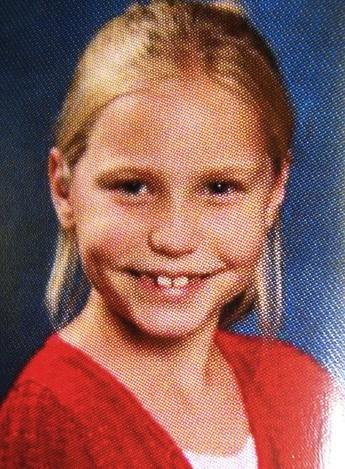 Savannah Hardin's death earlier this month should never have happened, say many of the experts now taking a look at the short, painfully tragic life of the nine-year-old who was allegedly "run to death" by her grandmother and stepmother.
Both women, Joyce Hardin Gerrard and Jessica Mae Hardin, have now been charged with murder.
Divorce and custody documents filed over a period of many years show a history of fractured family relationships, with Savannah's divorced parents fighting over her welfare; claims of mental instability and abuse between her father and his second wife; a common bladder problem that required frequent doctor visits; and counseling for the outgoing young girl who despite it all managed to remain among the top students in her third-grade class at Birmingham, Alabama's Carlisle Elementary School, reports the AP.
Article continues below advertisement
The Florida Department of Children and Families investigated allegations that Savannah was being mistreated or was living in hazardous conditions at least four times between 2007 and 2009 while living with her mother, Heather Hardin, in Plant City, according to documents obtained by The Lakeland Florida Ledger reported. State officials were unable to find evidence to support the allegations.
When Savannah's father, Robert, and his second wife, Jessica Mae, divorced in 2010, he accused her of being bipolar and having "alcoholic tendencies." Nevertheless, with his U.S. State Department job taking him out of the country, he left Savannah to live with her and with his mother Joyce.
According to documents filed by the Etowah County District Attorney's office, Savannah's life ended in exhaustion on February 17 when she was forced by her grandmother to run for three hours; running her like "a drill sergeant."
Her stepmother, Jessica Mae Hardin, saw what was going on but did nothing to stop it, according to the charges, until Savannah collapsed and went into seizures. Only then did she call 911.
Rushed to Children's Hospital, Savannah was found to be severely dehydrated and with an extremely low level of sodium, which is necessary for the body to prevent seizures and dehydration.
The D.A. says he may seek the death penalty.
RELATED STORIES: