Where Love Lives, The Most Romantic Towns In America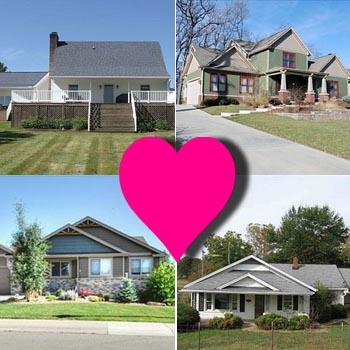 By Debbie Emery - Radar Reporter
Have you ever wondered where you should move to get hit by Cupid's arrow? Or where the happiest couples around live after they've found the look of love?
RadarOnline.com has found the most romantic towns in America where chocolates and roses abound every day of the year, not just on February 14.
It's no surprise that Zillow.com voted Valentines, Virginia, the most romantically named town in the country, especially as it's state's slogan is 'Virginia Is For Lovers.' Located a hundred miles from Norfolk, the small hamlet was named after its founder, William H. Valentine, and stamps mail with a special love-inspired emblem every February. Prospective buyers looking to add Valentines to their address should check out this 3-bedroom, 3.5-bath home, which features a natural, two-sided stone fireplace and large back deck leading to a sloping lawn and private dock.
Article continues below advertisement
The origin of the name of Romance, Arkansas has a suitably sweet story behind it. Legend has it that a local school teacher who moved to the area thought the view from the surrounding bluffs was "romantic," and the rest is history. The name has caught on so much that couples come from miles around travel to the town to get married at the local post office. A little larger than the P.O. is a pretty ranch-style house for sale that was built in 1960 and listed for just $99,900.
The legacy of Romeoville, Illinois is so interesting that even Shakespeare couldn't have told it better. According to local folklore, nearby Joliet was named Juliet back in the 1830s, so i's twin community was called Romeo. Over the decades afterwards, the names evolved to their present-day forms but still enjoy their romantic origin. A 3-bed, 3-bath home in Romeoville is perfect for modern-day lovers with professional landscaping, a gourmet kitchen with stainless steel appliances and hardwood floors.
Article continues below advertisement
Loves Park, Illinois literally is 'the city with a heart,' named after founder Malcolm Love, the town is located 80 miles north east of Chicago and boasts a huge heart-shaped sign to welcome visitors. For homeowners who need a little more love in their lives, a beautiful green Craftsman house is for sale there with a sun porch and huge picture windows, hardwood floors and crown molding.
PHOTOS: Take A Peek At The 2012 Grammy Nominee's Palatial Homes