Reese Witherspoon: 'I Don't Think I Need Plastic Surgery At This Point'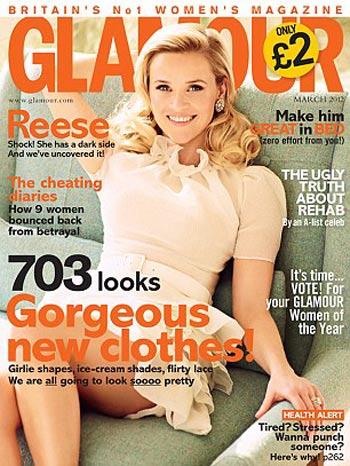 Reese Witherspoon's never been under the knife -- not that she thinks there's anything wrong with it.
"I'm not for it. I'm not against it," the 35-year-old Oscar-winner tells UK's Glamour magazine in its March issue. "I have plenty of friends who do stuff and if it makes you feel good, great ... but I don't think it's the fix for some sort of unease that you're having about who you are as a human being."
Article continues below advertisement
The stunner continued, "I don't think I need plastic surgery at this point: Can we just go day-by-day on that one?"
The Legally Blonde star, who has two children, Ava and Deacon, said she's not worried about the way she looks in her underwear in a scene in her upcoming flick, This Means War.
"I have the body I earned: I had two kids and I'm still strong and healthy," she told the magazine. "And you start to have a different respect for your body the older you get. Instead of tearing yourself apart all the time, you start to go 'Oh wow.'"