Meet Heather Dubrow, Orange County's Newest Housewife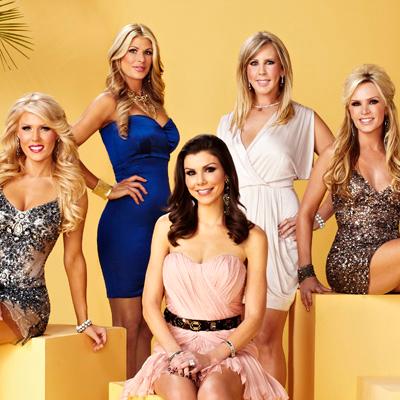 Stop the presses, there's a new brunette in Orange County! Heather Dubrow, the star of the former CBS series That's Life, mother of four and wife of famous plastic surgeon Terry Dubrow, is joining the hit show. Here, she gives Star the skinny about her past and Housewives' new season.
Q: Ever take advantage of your husband's job?
There's Botox in my refrigerator, and I enjoy some fillers, but I haven't done anything else. Do I think about having my body put back together after four children? Sometimes. But often people here take it too far.
Article continues below advertisement
Q: So you never watched RHOC?
No. The vibe from my friends was that Orange County had been misrepresented by people going bankrupt or divorcing. So hopefully I'm representing a different part of the area.
Q: What did you first think of the other gals?
I was at a party and I was a little terrified, because when I met Tamra she joked that each of the girls was scarier than the next. It was intense.
Q: What surprised you most?
They'd have these outbursts, and I'd never seen people talk to each other like that. Then they'd just go back to business as if nothing happened.
The Real Housewives Of Orange County premieres Tuesday, Feb. 7, at 9PM on Bravo.