Exclusive
Even Comediennes Get The Blues! Margaret Cho Talks Broken Heart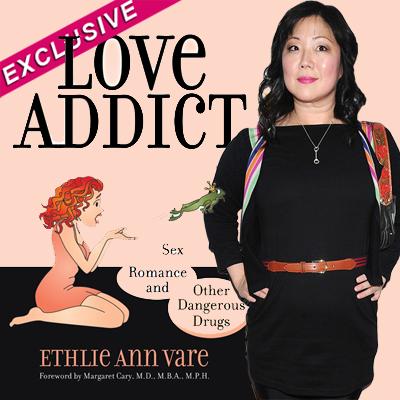 It's happened to us all!
In a new scandalous book, comedienne Margaret Cho shares how a man she had an affair with broke her heart.
Margaret reveals she had sex in crazy places with a man she had a heated affair with, who she refers to as "Glenn" in the new book Love Addict: Sex, Romance and Other Dangerous Drugs by Ethlie Ann Vare.
"He was all I ever wanted. We went out to his car and made the window steam up like a clambake," she says. "I'd never had my body react to someone so instantly. It was so natural and so easy. I pulled away from him, and it hurt. The only way to stop the pain was to kiss him again."
Article continues below advertisement
Margaret says Glenn became an addiction and they met up for sex frequently even though he had a live-in girlfriend.
"We met in dimly lit parking lots and the shadows of clubs and alleys. We made love in the car and it didn't even seem uncomfortable. I felt like I was fifteen years old. God, when I was fifteen I was never this fifteen! It was exciting…he was exciting, more than anyone else had been. I wanted him, even if he was living with his girlfriend."
Glenn's guilt got the best of him though and he eventually broke up with Margaret, which she says left her so heartbroken that she couldn't even eat and ended up drinking her sorrows away.
"Glenn broke up with me. I knew it was coming, but I still couldn't have predicted the incredible feeling of loss. For the first time in my life, I was so upset that I was unable to eat. I drank all my calories instead; my daily intake of entire bottles of Jamesons and Merlot supplied me with a full day's nutrition."