Jennifer Lopez Takes Casper Smart To Rio For Carnival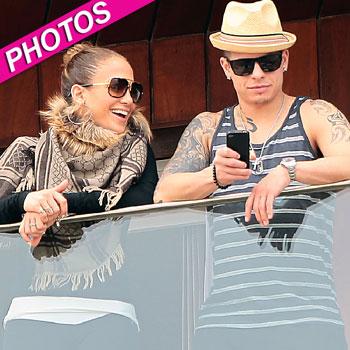 Jennifer Lopez and her boytoy Casper Smart are in a party mood! The couple is in Rio de Janeiro for Carnival.
The American Idol judge, 42, and her backup dancer, 24, are in Rio for several days, thanks to JLo being invited by Brahma beer to sit in the company's VIP box for the festivities.
A Brahma beer ad featuring Lopez dancing the samba has been playing in Rio for weeks.
"On the day of the shoot, Jennifer arrived, went to makeup and then learned to samba in half an hour," the commercial's director Heitar Dhalias said. "She has this Latin swing, and it was really easy for her to learn."
Article continues below advertisement