Hey Jessica Simpson... No Cutting In -- Even If You're Pregnant!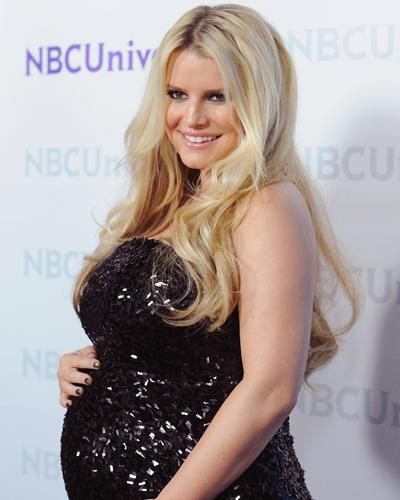 Jessica Simpson learned the hard way — sometimes there are just no shortcuts!
On a recent vacation in Santa Barbara, Calif., the ready-to-pop star and fiancé Eric Johnson decided to hit up a local Mexican-food hotspot, La Super-Rica Taqueria. Because it's one of the most popular eateries in town, "The line is always around the block," a source tells Star. "Apparently Jessica was too hungry to wait on the line like everyone else, so she tried to walk straight to the front in the hope that someone would take pity on her pregnant self."
Article continues below advertisement
But Jessica's big belly didn't help her one bit. "Unfortunately for Jess, the line went crazy and other hungry people started yelling at her," explains the source. "It was so embarrassing. Eventually, Jess was escorted to the back of the line."
But she didn't want to wait. Instead, Jessica decided to fill her rumbling belly with some fast food.
"After all that, she just went to grab some Taco Bell around the corner." Seems Jessica needs a reminder: Patience is a virtue!