Billy Baldwin Has Fun At Brother Alec's Expense, But All For A Good Cause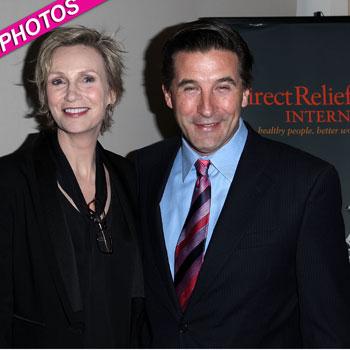 Billy Baldwin was the MC at Saturday night's American Riviera Wine Auction Benefiting Direct Relief International and he had lots of fun at the expense of his brother, Alec. But at least it was all for the good cause.
With a top exec from Zynga, the company that makes Words for Friends in the A-List audience, Billy couldn't help but talk about Alec's notorious incident with American Airlines, when he was kicked off a plane for refusing to shut down his smart phone while he was in the middle of a Words with Friends match.
Article continues below advertisement
Also on board for the bash at the Four Seasons Resort in Santa Barbara were Glee star Jane Lynch -- who joked about the "snot-nosed kids" in her cast, Depeche Mode singer/songwriter Martin Gore, Days of Our Lives star Bryan Dattilo and one of TV's most iconic moms, Joanna Kerns from Growing Pains.
The event, hosted by the Santa Barbara Vintners' Foundation, raised over $500,000 for the charity!
RELATED STORIES: