Teen Victim Identified In Murder At Queen Elizabeth's Estate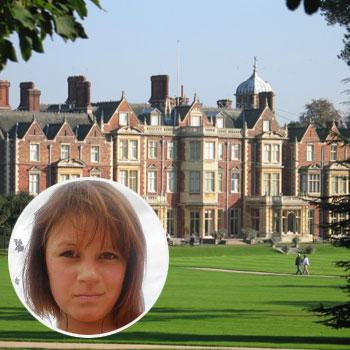 Alisa Dmitrijeva, a 17-year-old who has been missing since August 2011, has been identified as the murder victim found at Queen Elizabeth's estate.
"We are devastated by the news of Alisa's death," her family said in a statement. "We wish to grieve in private and don't want to speak with anyone from the press at this time."
The murder mystery began January 1 when a dog walker found the girl's remains in an area of the 20,000 acre Sandringham estate open to the public.
Article continues below advertisement
Alisa arrived in the U.K. from Latvia two years ago, and lived with her father, younger sister and grandmother. Her mother lives nearby.
Alisa was last seen getting into a Lexus with two male friends after midnight on Aug. 31. Her grandmother reported her missing about six days later, Detective Chief Inspector Jes Fry said on Sunday.
"We are still trying to establish any activity which took place on or around the site during the time frame of the end of August to the end of September 2011," Fry said. "We would like to identify people who may have worked in that area or were involved in organizing or running any specific events that may have taken place."