Tabatha Takes On Life Outside The Salon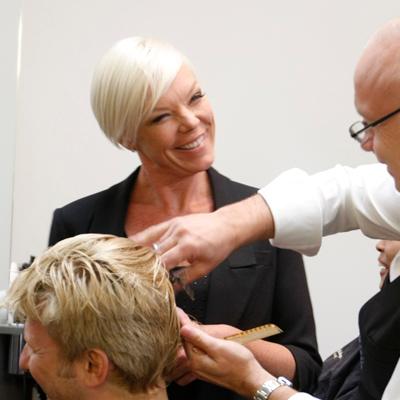 If you thought salon owners didn't know what they were doing, wait until you see what goes on at the local yogurt shop or doggy day care. On Tabatha Takes Over, straight-talking Aussie Tabatha Coffey moves on from salons, confiscating the keys from a bevy of businesses to share her expertise (and insults).
"Obviously, my skill is hairdressing, but a lot of the same principles apply," Tabatha tells Star. "This is a natural progression."
Article continues below advertisement
The season begins in familiar territory, as Tabatha heads to Jungle Red salon to help Suzanne, an owner so desperate that she sleeps in the store at night to save money. But soon Tabatha is bringing her knowledge to other enterprises, such as a 40-year-old gay dance club that can't attract new clientele and a musty bed-and-breakfast that's stuck in a time warp.
No matter the business, the owners have no idea what they're in for. "Even if they realize they need to change, it's still incredibly hard," Tabatha explains, "but I truly enjoy the challenge."
Tabatha adds, "It was exciting to come out of my comfort zone."
Premieres Tuesday, Jan. 10, at 10PM on Bravo