Rosie O'Donnell: Headed For Heartbreak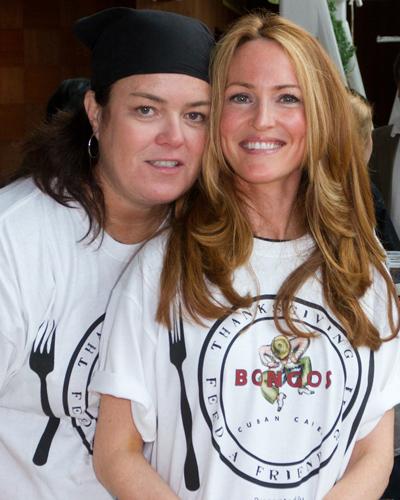 After a whirlwind courtship, Rosie O'Donnell now is blissfully engaged to her girlfriend of just a few months, Michelle Rounds. But friends fear that their relationship could crash and burn before they even reach the altar.
"Rosie's friends are warning her to take a step back and get her bearings," a source tells Star. "They're worried that she could get her heart broken."
At issue? Those close to Rosie, 49, believe that Michelle, 40, is conflicted about her sexuality, because she has dated men and was not out to her family before hooking up with Rosie.
Article continues below advertisement
"Rosie's friends think she's the second coming of Anne Heche!" the source reveals. "Everyone is predicting that once the glow of romancing a celebrity wears off, Michelle will bolt and leave Rosie an emotional wreck."