Rev Run's Daughters Owe $450K In Taxes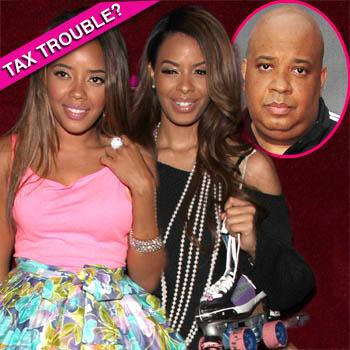 By Amber Goodhand - Radar Reporter
Run-D.M.C. founder and words-of-wisdom tweeter Rev Run (real name Joseph Simmons) has two daughters that owe the IRS and state of California more than $450,000!
Angela Simmons, 24, and Vanessa Simmons, 28, both starred with their famous father on the hit MTV reality series Run's House, but according to documents filed in both California and New York, they've run into some trouble with their taxes.
Article continues below advertisement
In March the state of California filed a $44,253 tax lien against Vanessa and a $39,538 tax lien against Angela, our friends at Tax Watchdog in Detroit report.
By May, the IRS filed another $159,714 against Angela and just seven months later, $180,315 against Vanessa in New York City.
And in December the IRS topped off Angela's tab with a $26,658 tax lien.
That gives the girls a whopping grand total of $450,478!
If their father can't give them any words of wisdom, maybe their music mogul uncle, Russell Simmons, can help them out.
RELATED STORIES: