Rep. Barney Frank Marrying Longtime Partner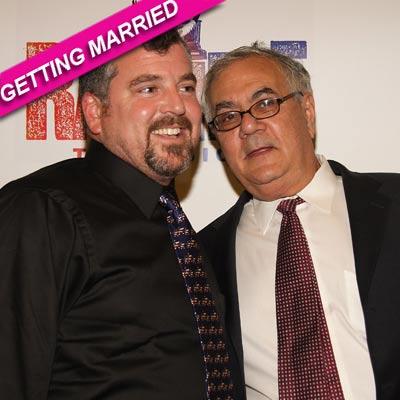 By Neil Woulfe - Radar Senior News Director
Congratulations to Barney Frank!
The 71-year-old Massachusetts congressman is marrying his longtime partner Jim Ready of Maine.
An aide to the Democratic lawmaker -- well known for his outspoken and liberal views -- tells NBC news the ceremony will be in his home state, where same-sex marriage is legal.
A wedding date has not yet been announced.
Frank -- born and raised in New Jersey -- was first elected to the Massachusetts House of Representatives in 1972 and has won reelection by wide margins ever since.
Article continues below advertisement
In 1987, he became the first member of Congress to come out; he's now one of three openly gay representatives.
From 2007 to 2011, Frank served as chairman of the powerful House Financial Services Committee, where he remains the ranking Democrat.
In November, Frank announced he would not seek re-election in 2012 after he finishes his 16th term in the seat; he cited redistricting as the reason.
RELATED STORIES: