New Makeup Obsession! Neons & Nudes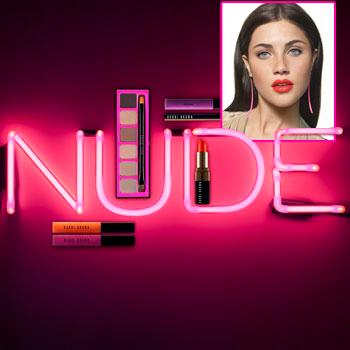 By Leah Ornstein - Radar Style & Beauty Editor
Ready for a new look in 2012?
We have always loved the idea of hotly hued lipsticks, glosses and eye shadows, but bright shades can be extremely difficult to pull off unless you are Nicky Minaj or Katy Perry. That's why we are dying over Bobbi Brown's newest makeup collection, Neons & Nudes, which perfectly pairs together vibrant and attention-grabbing colors with wearable and soft nudes and neutrals.
Article continues below advertisement
"The most modern way to wear bright color is as an accent on an otherwise neutral face," explains founder Bobbi Brown about her Spring 2012 color collection.
The centerpiece of the collection is a must-have for all skin tones – the Ultra Nude Eye Palette – consisting of 6 neutral matte and shimmery shadow shades.
For those who want the 'bold eye and nude lip' look, the Ultra Violet Shimmer Wash Eye Shadow or the Bluebell Eye Shadow is a perfect match for the Uber Beige Lip Color.
But our favorite items in the collection are the Lip Glosses. We immediately gravitated toward the Ultra Violet, a punchy purple hue that goes on relatively sheer but adds a splashy tint of purple, making it wearable enough to keep on all day long.
Other items in the new collection, which hits stores this month, include an Ink Liner in Reality Black and Blushes in Nude Peach and Nude Pink.
For more information on the Neons & Nudes Collection or to purchase, clicking here.