The Butt Ugly Truth About Kirstie Alley's Love Life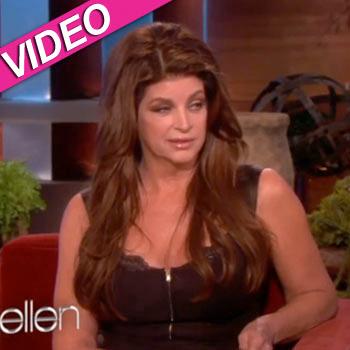 Kirstie Alley's had the good and the bad -- now she wants the ugly!
The Dancing with the Stars beauty, on Friday's edition of The Ellen DeGeneres Show, says she's specifically looking for a certain kind of partner -- one that's not easy on the eyes!
Watch the video on RadarOnline.com
The single actress, asked about her love life, said she's told pals "to back off" from playing matchmaker with her.
Article continues below advertisement
Alley, who turns 61 next week, said, "I will choose my own guy to go out with and I choose psychos, players ... unwell intentioned men."
"That's a shame," Ellen said, before advising Alley to go for the opposite of the types she's usually drawn to.
"I'm thinking ugly men might be the solution, Ellen, seriously!" the former Cheers star quipped. "I'm talking about butt ugly. Because I go for really handsome men and I think butt ugly would be appreciative -- I don't think they would be calling me 'Ms. Alley.'"
Real Housewife Taylor Armstrong Says 'I'm Not Ready For A New Man'