Katy Perry: I Won't Attend People's Choice Awards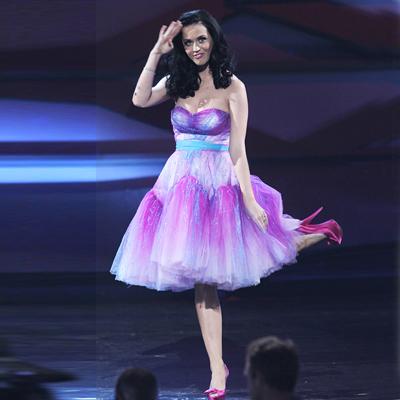 In the wake of a painful divorce, Katy Perry told fans on Twitter she wouldn't be able to make it to Wednesday's People's Choice Awards.
"Unfortunately I will not be able to attend the People's Choice Awards. I want to thank u all for voting for me, fingers crossed! #KATYCATS," the Firework singer, who's nominated for seven honors, tweeted Monday.
It's been a whirlwind month for the songstress: her estranged husband, Get Him To The Greek star Russell Brand, filed for divorce December 30; and her deeply-religious parents Keith and Mary, delivering a sermon at Westlake, Ohio's Church on the Rise last week, reportedly made anti-Semitic comments to the congregation, furthering adding to her stress.
Article continues below advertisement
"You know how to make the Jew jealous? Have some money, honey," her father said, according to Britain's The Sun. "You go to L.A. and they own all the Rolex and diamond places. Walk down a part of L.A. where we live, and it is so rich it smells.
"You ever smell rich? They are all Jews, hallelujah. Amen."
Katy tweeted soon thereafter: '"Concerning the gossip, I want to be clear that NO ONE speaks for me. Not a blog, magazine, 'close sources' or my family."