Exclusive
Teen Mom Bombshell! Kailyn Lowry Secret Lesbian Life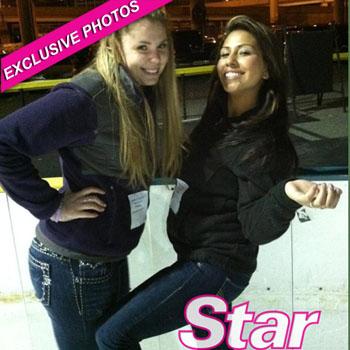 Teen Mom 2's Kailyn Lowry kissed a girl -- and she liked it!
An insider tells Star magazine exclusively that the reality TV star has been in more than one same-sex relationship, before and after giving birth to her now-2-year-old son, Isaac.
"Kail was with a girl named Shelby … for about two years," the insider tells Star, adding the relationship started in middle school.
The insider said that Kailyn and the girl broke up when the MTV star started seeing her now-baby daddy, Jo Rivera.
Article continues below advertisement
"Jo knew about Kail's relationship with that girl," the insider told Star exclusively. "He thought it was a phase."
But it wasn't, the source said -- Kailyn would soon find herself in another same-sex relationship with high school classmate Gigi Hanna.
"Kail cheated on Jo with Gigi, but he knew and didn't care," the source told Star.
Star exclusively caught up with Gigi, who said she and Kailyn had an on-again, off-again romance that re-sparked after the young mom's son, Isaac was born.
"We became close again and promised to never leave each other; we moved in together," Gigi told Star, adding they kept it cool on the PDA. "We know our boundaries."
Said the insider: "They were both seeing guys, but would make out and Gigi would sleep in her bed sometimes. ... Kail thinks they'll both end up with a guy, but they'll always be best friends."
For more on this story -- check out the new issue of Star magazine, on newsstands now.