Justin Bieber On Drinking, Drugs & Making Love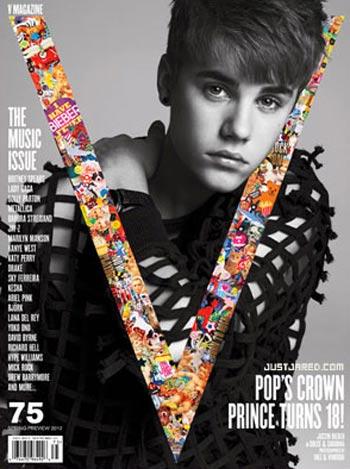 Justin Bieber tells V Magazine that while "people need to know I'm not a kid anymore," he admits he's not "completely grown-up" either.
"I'm still learning," said the pop star, who turns 18 on March 1. "I'm not going to try to conform to what people want me to be, or go out there and start partying, have people see me with alcohol. I want to do it at my own pace."
Unlike good girl-turned-bad Rihanna, don't expect the teen to start getting into topic matter to reflect values those his age might embrace.
Article continues below advertisement
"I don't want to start singing about things like sex, drugs and swearing," he said. "I'm into love, and maybe I'll get more into making love when I'm older. But I want to be someone who is respected by everybody."
Despite his amazing rise to fame -- and millions in the bank -- Bieber said that he's still far from reaching his professional goal.
"Eventually, I want to become the best at what I do," he said. "I want to be better than anybody who's ever done it. And in order to do that, I need to strive to be the best, be good to people and treat people with respect, and work as hard as I can. Because for me, I work so hard and this consumes my life -- it's not worth it if I'm not the best."
The vocalist said he's learned of the flipside of fame, having many critics -- and even a few haters -- in the face of his resounding commercial success.
"When I was coming up, trying to get to where I am now, people were so happy for me. They were rooting for me. Now that I'm on top, everyone wants to bring me down. Everyone's trying to tug at me and take my spot," he said. "A lot of people say they hate Justin Bieber who haven't even listened to my music. They just hate the idea of me."