Group Urges Jennifer Lopez To Drop Ties With Fiat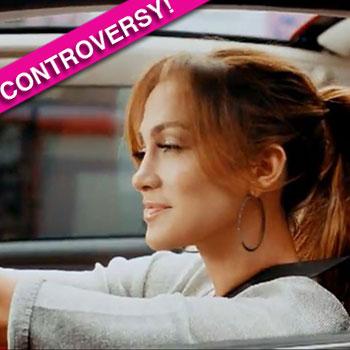 An activist organization called United Against Nuclear Iran is urging Jennifer Lopez to drop her ties with Fiat, the Italian auto company she promotes.
In an open letter to Lopez, the organization's leadership wrote that by endorsing the car company, the American Idol judge is "serving as a spokesperson for a company that freely does business with a regime that is developing an illegal nuclear weapons program, financing and sponsoring terrorist groups including al-Qaeda, has killed American and NATO soldiers and is recognized as one of the world's leading human rights violators."
Article continues below advertisement
The group also produced a faux commercial, intercutting scenes from the singer's real ad for the Fiat 500 with scenes of bloody brutality on the streets of Iran.
American companies are not permitted to do business with Iran, and the group is urging Lopez to honor that and stop taking Fiat's money.
This isn't the first controversy that's erupted over Lopez and her Fiat connection. Her much aired TV spot shows Lopez driving through her old block in the Bronx. Except she wasn't. Lopez was actually shot on a Los Angeles sound stage, and a look-like sat in for her as the car was driven through the Bronx.