Get Rihanna's Rock Hard Abs! Her Trainer Reveals Her Stay-Fit Secrets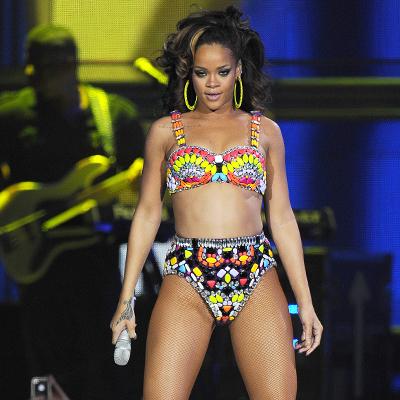 By Leah Ornstein - Radar Style & Beauty Editor
Rihanna has a taut and tight tummy and she loves to show it off!
The Barbadian beauty has been training with fitness expert Ary Nunez for almost four years, who dished to SHAPE about the singer's stay-fit secrets.
"Rihanna is so connected to her body," Nunez, who is on call with Rihanna 24/7 when she is one the road, reveals. "She used to work out because it was part of her responsibility, but now she works out because she loves it!"
Article continues below advertisement
Nunez also makes sure that Rihanna fuels her body with what it needs, combing proper foods together for maximum performance.
"It's more about feeding her to perform," Nuñez says. "She is big on protein‹she loves it."
To read all about Rihanna's workout and diet, head to SHAPE.com by clicking here.