George Clooney Admits 'I Was An Adulterer' In Second Grade!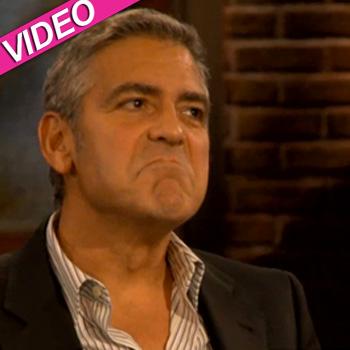 By Debbie Emery - Radar Reporter
Hollywood's most famous bachelor revealed that he has been leaving a string of broken-hearted women in his path ever since grade school!
George Clooney spills the beans on his earliest dating encounters on Tuesday's premiere episode of Inside The Actor's Studio, and RadarOnline.com has a preview of his tales of personal prowess.
A red-blooded male at a young age, the Ocean's 11 star confessed to being an adulterer when he was in second grade!
Article continues below advertisement
"I thought it meant acting like an adult, I didn't know what the hell it meant," the grey-haired hunk laughingly told host James Lipton and his audience of thespian students.
Currently for his role in The Descendants, Clooney is as almost famous for his love of practical jokes as for his acting skills.
"I am a big believer in making sets fun," he explained with a smirk. "I have done some horrible things to people. Truly, truly horrible.
"I am working on one right now for Brad Pitt, it might end his career.
"I owe him, so I'm working it. I've been working on it for two years. I just let him sit. I am not going to let you know what it is, but just know, I got him," the 50-year-old funster deadpanned.
Luckily, Clooney's wicked sense of humor is center stage even when talking about film flops.
"Coming off of (Batman Returns) I suddenly realized I was going to have to pick better projects," he explained to the avid audience of wannabe actors.