Dr. Drew Casting New Rehab Show Without Celebrities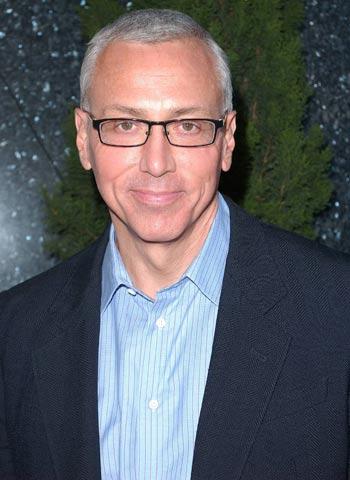 By Alexis Tereszcuk - Radar Senior Reporter
Goodbye celebrities, hello real people.
Dr. Drew Pinsky has a new rehab show lined up, and instead of celebrity train wrecks like Michael Lohan, Amy Fisher and Janice Dickinson, he's looking for real people who need help.
As RadarOnline.com previous reported, his VH-1 hit show Celebrity Rehab with Dr. Drew is getting a makeover, with the focus not on celebrities but everyday people who suffer from addictions and who are brave enough to showcase their struggles on television.
Article continues below advertisement
A casting call was sent out searching for the perfect TV-ready candidates for the new show, which will simply be called Rehab with Dr. Drew.
"Participants will be given a once in a lifetime opportunity to enroll in a no-cost, 30-day treatment program to begin the process of breaking free from the bonds of addiction and take their first steps down the road to recovery," the alert says.
The ideal candidates will be "those struggling with substance addiction but not ready to give up hope."
The respected doc is the host of the nationally syndicated late night radio show Loveline, the daytime talk show Dr. Drew's Lifechanger" on the CW Network and the evening show Dr. Drew on HLN.
Rehab with Dr. Drew will premiere this summer on VH-1 and the production company is also behind MTV hits Jersey Shore, TLC's My Strange Addiction and Bravo's Millionaire Matchmaker.
For those wanting to get help with their addictions and become famous in the process, Dr. Drew is looking for people who can "realize that recovery can become your reality."