Does George Measure Up To Stacy's Exes?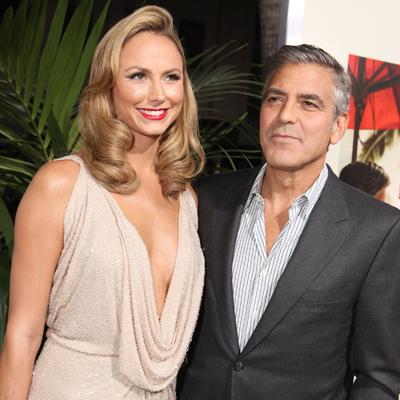 It's the height of romance for George Clooney, 50, and girlfriend Stacy Keibler, 32.
While it's been easier for the 5'11" stunner to see eye-to-eye with the 5'10" Oscar-winning actor than with her previous boyfriends, a source says George's patience for continuing comments about their comparative statures has been coming up a bit, well, short. But he's not taking it lying down — or standing up, for that matter — and he's doing something about it.
Article continues below advertisement
"George is getting inserts for his Gucci shoes from a custom-shoe specialist in Beverly Hills," the source tells Star. "They should give him just enough of a boost to stand tall next to Stacy."