Celebrities Reveal Their Favorite Healthy Snacks & Drinks!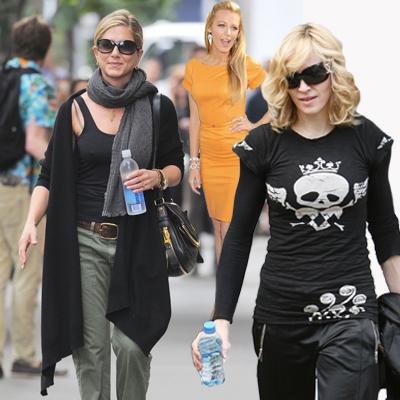 What are the stay-fit snack secrets of Hollywood's hottest stars?
Though it should come as no surprise that Jennifer Aniston's favorite beverage is Smart Water, SHAPE has the scoop on all of the enhanced waters, protein bars, energy drinks and juice cleanses that other famous females are scooping up to stay in shape.
Dream on! Kristin Chenoweth has been spotted purchasing Dream Water, a sleep enhancing drink, while Material Girl Madonna likes to stay hydrated with Vita Coco.
Article continues below advertisement
When it comes to protein bars, Gossip Girl Blake Lively loves LUNA bars, while Gwyneth Paltrow has confessed that she is hooked on KIND Bars.
What other snacks and drinks are Hollywood stars crazy over? Find out on Shape.com by clicking here.