Life Is Ruff For Casey Anthony's Dog! Daniel Radcliffe Plays The Pooch On SNL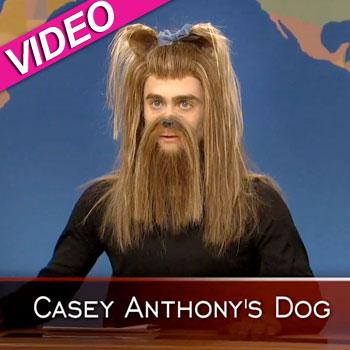 Daniel Radcliffe hosted Saturday Night Live and brought the house down with the bit he did on Weekend Update.
The Harry Potter star appeared as Casey Anthony's newly adopted dog, a Yorkshire Terrier, for an interview with Update anchor Seth Meyers.
As RadarOnline.com has reported, in one of her bizarre recently released videos, Anthony revealed she's adopted a pup.
Article continues below advertisement
Wearing a Terrier-style wig and facial hair but otherwise playing it completely straight, Radcliffe suggested the screening process at the canine adoption agency needs to be sorted out. When Casey came in, they should have told her that they "were out of dogs."
The poor hound also revealed, "When I go to the dog park, none of the other dogs will play with me because of Casey's background."
Not even playing ball with Casey is fun but you'll have to watch the video here to find out why.