Cameron's World Crumbles!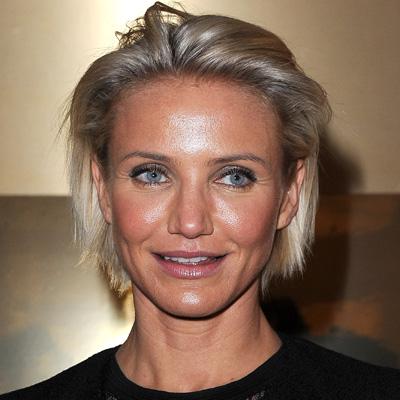 Cameron Diaz's life is falling apart. While the actress is still single and struggling with her career, her former lovers and friends are all finding lasting love.
Cameron's biggest heartache came when her ex Justin Timberlake popped the question to longtime love Jessica Biel. "Cameron stuck with Justin for more than three years hoping he'd propose," a source tells Star. "Cameron thought Justin was a commitment-phobe, but now he's shown he's not afraid of marriage."
Article continues below advertisement
Alex Rodriguez, whom Cameron, 39, dated for more than a year, also has a new lady in his life. "Alex is seeing sexy former wrestler Torrie Wilson," the source shares. "Even though he and Cameron just split four months ago, he's obviously not looking back."
And it's not just her exes who are moving on. Both of Cameron's two closest gal pals, Drew Barrymore and Kate Hudson, have gotten engaged recently. "Drew gushes about how wonderful Will Kopelman is," says the source. And "Kate is extremely happy with her fiancé," Muse frontman Matt Bellamy.
While everyone around her settles down, "Cameron realizes she's getting older," says the source. "She knows her clock is ticking if she's going to have children. But with no man in sight, she feels she could end up alone."
To make matters worse, Cameron's "last few projects didn't do well at the box office," says the source. "Although her film Bad Teacher did pretty well, critics credited Justin Timberlake for being the reason the film did as well as it did, which only rubbed salt in Cameron's wounds."
But maybe the New Year will bring good things for the star. "Cameron would love to find a good man," says the source. "Hopefully she will find love in 2012 and join her friends, who all seem to have discovered the formula for finding and winning at love."