Will And Jada Pinkett Smith Sell Their Hawaii Estate For $20 Million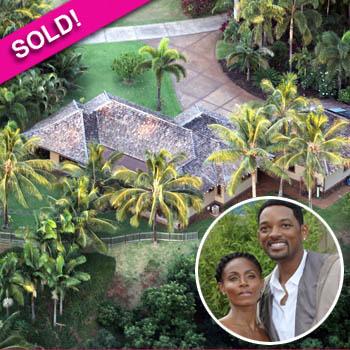 Will Smith and Jada Pinkett Smith have quietly sold their estate in Hawaii.
The couple took in a stunning $20 million -- $6.5 million more than they paid for it two years ago -- reports The Wall Street Journal.
It has a plantation-style, 2,200 sq. ft three. bedroom, three-bathroom home with hardwood floors and solar heating, and is just six years old.
The estate has seven acres, with a swimming pool and hot tub.
Article continues below advertisement