Val Kilmer Is Out Of The Woods With The IRS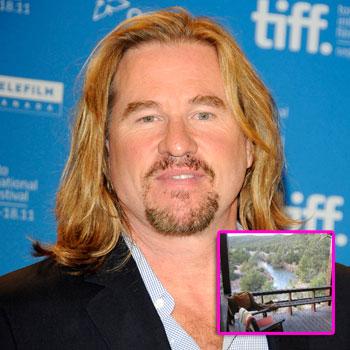 Val Kilmer had paid his debt to society, so to speak.
After selling his massive New Mexico ranch, he's made good to the tax man and had two liens released.
On November 15, the IRS released a $498,115 tax lien it filed against him in 2010, reports The Detroit News. Two weeks earlier, the state of California released a $67,934 tax lien it had filed against him.
RadarOnline.com reported on the tax dilemma earlier this year.
Article continues below advertisement
Kilmer had been trying to sell his 5,328-acre ranch since 2009 when he listed it for $33 million.
According to The New Mexican, he sold all but 144 acres to a Texas oil executive and his wife for $18.5 million cash in September.
Kilmer could possibly have another big pay day coming. Tom Cruise revealed on Friday that he's in talks to do a sequel to his 1986 blockbuster, Top Gun, which costarred Kilmer.