Beloved Monkey 'Banana Sam' Stolen From San Francisco Zoo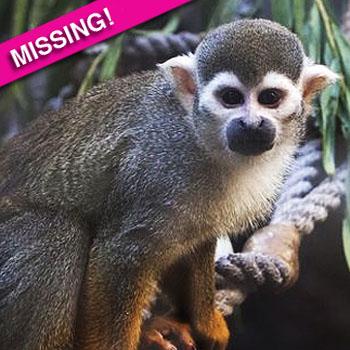 Banana Sam is missing!
The popular 17-year-old squirrel monkey was discovered M.I.A. Friday morning, and there were clear signs of a break-in, with two holes cut into the monkey enclosure.
"The one hole is fairly small and its right by where their nest box is that they sleep in at night. The other hole on the other panel is fairly large — a small person could certainly go in," said Corinne Macdonald, the curator of primates at the San Francisco Zoo.
Article continues below advertisement
Banana Sam is one foot tall and weighs two pounds. At 17, he's a senior citizen and requires a special diet and medication to stay healthy.
There is real fear with the timing of the theft. There is a black market for squirrel monkeys as exotic pets and worse, for their body parts and internal organs.
An anonymous donor has put up a $5,000 reward for Banana Sam's return.
RELATED STORIES: