Scott Disick Breaks CA Law, Holds His Phone While Driving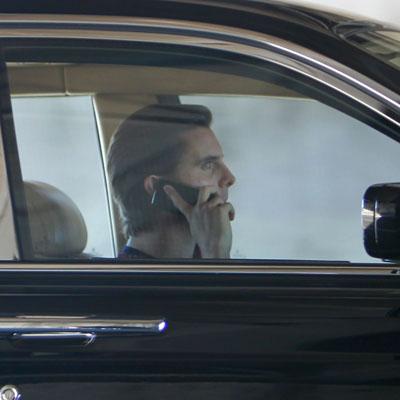 'Keeping Up with the Kardashians' bad boy Scott Disick was a bad boy on the road in Los Angeles Wednesday.
California law strictly permits only hands-free cell phone use for drivers, but Disick is clearly seen holding his phone in his right hand while maneuvering through traffic in his black Rolls Royce.
Disick is expecting his second child with girlfriend Kourtney Karashian.
Hopefully he'll put the phone down before he puts the kids in the car.
Article continues below advertisement