Rapper Young Buck's Name May Be Sold Off In Bankruptcy Case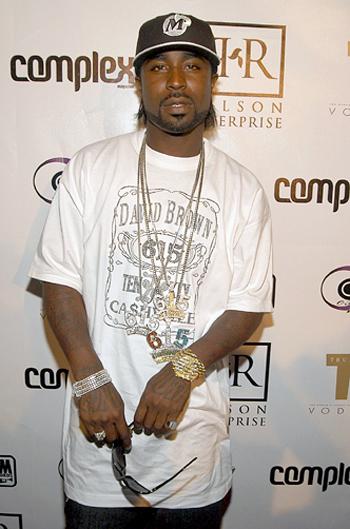 Young Buck is losing more than his shirt as his bankruptcy case winds through the courts. It looks like he's now going to lose his name!
Last week a federal bankruptcy judge signed an order moving the Nashville rapper's case from reorganization to liquidation, meaning that all his assets will be sold off to meet claims from creditors.
With that decision on the books, the trustee administering his estate said she plans to sell the trademarked "Young Buck" moniker itself along with other assets, reports The Tennessean.
Article continues below advertisement
Young Buck, real name David Darnell Brown, is arguing he needs his name as he attempts to sign a new deal with Cash Money Records, the huge label Nicki Minaj calls home.
But the court is more concerned with settling the $11.5 million in outstanding debts, including one for $10 million to former mentor 50 Cent and his G-Unit Records.
The new bankruptcy order doesn't go into effect until January 10, and there's still a chance Buck's lawyers can change the judge's mind, but it appears unlikely given that the trustee is insisting that the Young Buck trademark is an asset worth selling off.
The rapper also owes back income taxes and child support, and has numerous unsecured creditors.
Buck also is facing a pending federal criminal charge of being a convicted felon in possession of a gun and ammunition. The case is scheduled to go to trial in April.
RELATED STORIES: