By The Numbers: 'The Girl With The Dragon Tattoo'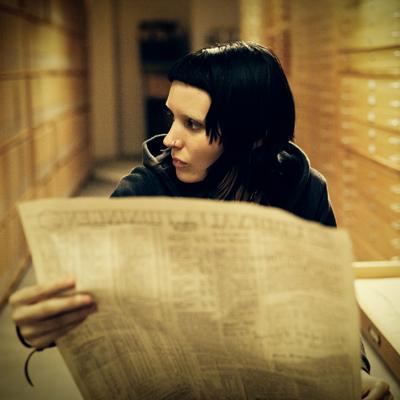 Are you ready for Lisbeth? The anxiously awaited edgy thriller The Girl with the Dragon Tattoo is finally crashing into theaters. Here's a breakdown of how the best-selling book became one of the most anticipated movies of the year!
15 million
Books of The Girl With the Dragon Tattoo sold in the U.S.
50
Age of author Stieg Larsson when he died of a heart attack in 2004 (a year before the first novel came out in Sweden).
Article continues below advertisement
62 million
Copies of the Millennium novels in print.
40
Minimum number of countries where the trilogy has been released.
200
Pages of a fourth, unpublished novel left on Larsson's computer. He also may have left outlines for a fifth and sixth book.
10
Number of books Larsson reportedly intended for the series.
$104 million
Worldwide gross of 2009's original Dragon Tattoo film, making it the highest-grossing Swedish film in history.
$13 million
Budget of the original.
$100 million
Budget of David Fincher's highly anticipated remake.
100
H&M stores selling the Dragon Tattoo Collection: jackets, jeans and hoodies inspired by Lisbeth and created by the film's costume designer, Trish Summerville.
3
Number of discs on the Trent Reznor and Atticus Ross soundtrack (the duo that scored Fincher's The Social Network).
1925
The year star Rooney Mara's great-grandfather founded the NFL's N.Y. Giants.
$6 million
Reported salary of star Daniel Craig.