'Modern Family' Star Ariel Winter Is Geek Chic!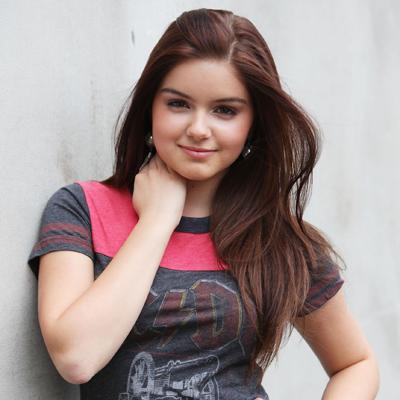 It takes only a few minutes to realize that the brightest bulb in Modern Family's Dunphy clan is the homework-loving, cello-playing Alex (Ariel Winter). But as season three unfolds, this adorable bookworm is turning heads too. Ariel, 13, talks to Star about her role on the hit TV show.
Q: Do you ever catch old episodes?
It's pretty cool to look back. You're watching yourself grow up and thinking, "I can't believe I was that little."
Article continues below advertisement
Q: The boys seem to be noticing Alex as she gets older.
Alex is evolving a bit more, and I think she'll have a few boyfriends. They're trying to show that you can be cool and smart and not be a stereotypical teenage girl. She's a role model.
Q: Do you hang out with your costars very often?
Always. I give Rico Rodriguez and Nolan Gould advice on how to talk to girls or help them out with schoolwork. It's cool to be on the show with other kids because we're all going through the same things.
Q: Why has the show become such a hit?
For us, it's a real family, and I think people see that love and chemistry. Everybody leaves the set like, "Oh, I had an amazing day with my family today."
Q: Any hobbies?
I'm always watching movies and TV shows with Netflix. I use my Wii, so it's really fun. I'm streaming The Office, and I just watched The September Issue.