Lady Gaga Tweets Expletive-Filled Christmas Song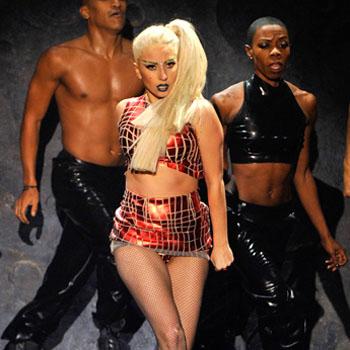 Stuck On F***in' You, an unreleased track off her Born This Way album, is Lady Gaga's Christmas gift to her fans.
"Merry X-mas Little Monsters!" she tweeted, adding that she wrote the track while on the tour bus after the Monster Ball in Minnesota.
She wrote and sang the number all in one take, "freestyling the last minute + a half of the song," she says.
"We're in Minnesota/And it's a sold-out show again" isn't exactly inspired free-styling, but there you have it. Christmas with bad words."
Article continues below advertisement