Father Figure? Not So Much! Kelly Rowland Snubs Beyoncé's Dad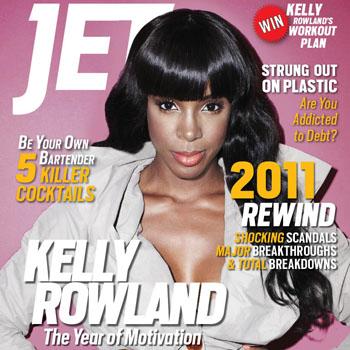 Beyonce's father Matthew Knowles was definitely not Kelly Rowland's father figure!
The former Destiny's Child member and Britain's X Factor judge has been estranged from her own biological dad for more than 20 years and never had a father figure growing up, but reveals to JET magazine that her former manager didn't quite fill that gap in her life.
Kelly also reveals that she is about to meet her dad - who has battled alcoholism throughout his life and has not seen his daughter since she was seven - for the first time this holiday season.
Article continues below advertisement
"I think every little girl wants to be a darling in her father's eyes, and I'm going to get the opportunity to meet my biological father, so we'll see what happens" the 30-year-old star, who was raised by her mother, admits.
"That's all I can say because I'm going to meet someone I haven't seen in more than 20 years. In my heart I have forgiven him."
When asked if Matthew Knowles, her former manager and father of her best friend Beyoncé, filled the father gap in her life, the star pointedly snubs her pal's pops.