Katy Perry And Russell Brand Get Romantic On The Red Carpet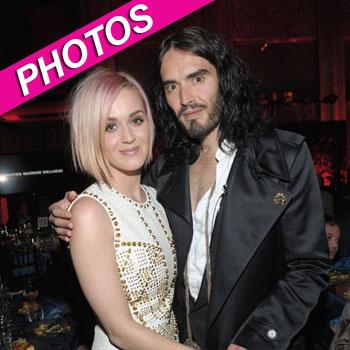 Katy Perry and Russell Brand put the lid on rumors there's trouble in their marriage by Saturday night.
The couple, who celebrated their first anniversary in October, kissed, held hands, and stood arm-in-arm as cameras flashed while they walked a red carpet in L.A.
The pop star and the comic actor were attending the 3rd Annual Change Begins Within Benefit Celebration Presented by the David Lynch Foundation.
Article continues below advertisement