Justin Bieber Gives Selena Gomez A Love Pat In Washington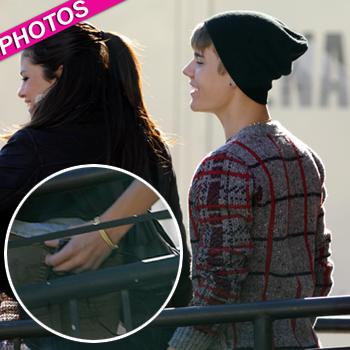 Justin Bieber and Selena Gomez continued their PDA tour in Washington, DC on Saturday.
Back from sunny Cabo San Lucas where they hugged, kissed and cuddled non-stop while attending a friend's wedding, the young lovebirds were still at it in the nation's capitol.
On their way into their hotel yesterday, Justin was spotted grabbing Selena's tush repeatedly, and maybe it was because she was there in a bulky winter coat, but it would have seemed Selena was ignoring her goofy boyfriend....until she finally cracked a smile.
Article continues below advertisement
Justin is taping a musical special Christmas in Washington Sunday night. It airs on TNT December 16.
RELATED GALLERIES: