J.R. Martinez To Be a Dad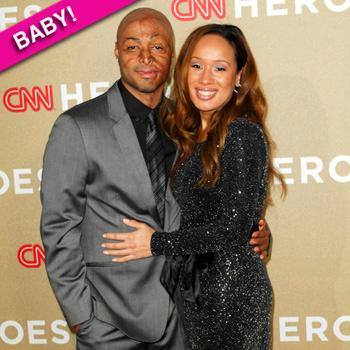 J.R. Martinez can add a new title to his growing resume - dad!
The Dancing with the Stars champ and his girlfriend Diana Gonzalez-Jones have revealed they're expecting their first child.
"We found out just last week it's a girl and we are over the moon," Martinez told People. "Diana has a little baby bump now and it's the cutest thing ever. With the holidays coming up, this is the biggest and best gift we could get."
Article continues below advertisement
The Iraq war vet, actor and motivational speaker has been on a whirlwind since winning the mirror ball trophy.
He's been invited to visit the Pentagon where he'll speak with top military leaders, and he'll start 2012 as Grand Marshall of the famed Rose Parade.
J.R. and Diana's baby is due in the spring.
Congratulations to them both!
RELATED STORIES:
American Giving Awards Brings Out The Stars