Jimmy Fallon Takes On Justin Bieber And Russell Brand In SNL Duet With Michael Bublé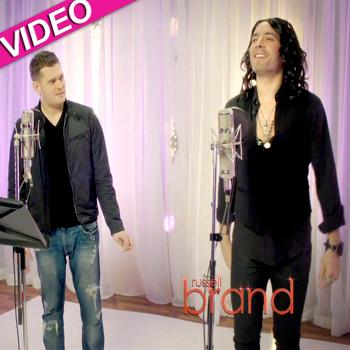 Michael Bublé launched his fictional new album, Christmas Duets, on Saturday Night Live and had none other than guest host Jimmy Fallon there to help him bring it to life.
Fallon was in great comic and musical form, singing with Bublé as Sting, Justin Bieber and Russell Brand -- the Brand imitation was so good it may become a new standard for Fallon.
The skit also featured Kristen Wiig as Taylor Swift, Taran Killam as Scott McCreery, Nasim Pedrad as a gun-toting M.I.A., Jay Pharoah as Kanye West, and a decked out Christmas tree as none other than Lady Gaga.
Article continues below advertisement