Mark Zuckerberg Spends Holidays In Vietnam, Where Facebook Is Banned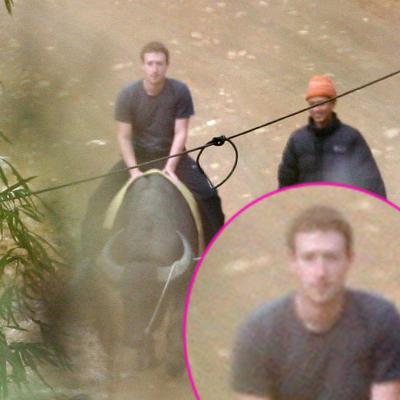 Facebook CEO Mark Zuckerberg spent the holiday weekend in Vietnam, where the social networking website that made him a billionaire is banned.
Zuckerberg, his girlfriend Priscilla Chan, and a group of pals arrived in the communist country December 22, according to state media reports.
Ha Long Bay official Trinh Dang Thanh said Zuckerberg, Time magazine's Person of the Year for 2010, spent December 24 in the tourist town.
Article continues below advertisement
Topas Ecolodge deputy manager Le Phuc Thien said the 27-year-old Internet mogul rode atop a buffalo in mountain town of Sapa December 25.
Fun fact: Facebook had more than 800 million active users as of July 2011.
RELATED STORIES: