Crime Writer Nancy Gelber Arrested For Allegedly Hiring Hit Man To Kill Her Husband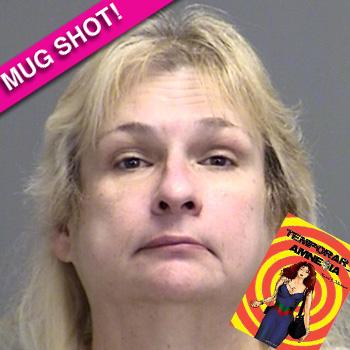 Crime writer Nancy Mancuso Gelber may have been taking a page out of her own book when cops say she tried to hire a hit man to murder her husband.
The novelist, 53, has now been charged with solicitation to commit capital murder. She is being held at the Brazos County (Texas) Jail.
"It's crazy. It's crazy to hear. I'm kind of speechless," Gelber's close friend, Brandi Pointer-Castillo, told The Huffington Post.
Article continues below advertisement
According to the Brazos County Sheriff's Office, investigators received a tip last week that Gelber was trying to find a hit man to take out her estranged husband, Joseph Gelber, Jr. The two were still living in the same house in Bryan, Texas, but were planning to divorce.
After getting the tip, an undercover investigator posing as a hit man contacted Nancy on Dec. 7, and the two agreed to meet later that night.
Nancy Gelber hadn't been quiet about her marital woes. Earlier this year she wrote on her public Facebook page, thanking friends who supported her after "my horrible surprise of coming home from Houston to find to my husband cheating ... I wish the pain would go away and so could I from this hell I'm living in."
"Nancy was not the same person after that. She was totally different and was not the same Nancy at all," Pointer-Castillo said. "She was someone I did not even recognize or know. It was a total transformation, and she just carried on about him. It was all about him."
Gelbar's book, Temporary Amnesia, features a man who breaks out of prison with the help of a team of prostitutes. At times "you may even find yourselves siding with the bad guys," says the description on Amazon.
She's being held on $75,000 bond.
RELATED STORIES: