Christmas Flick List!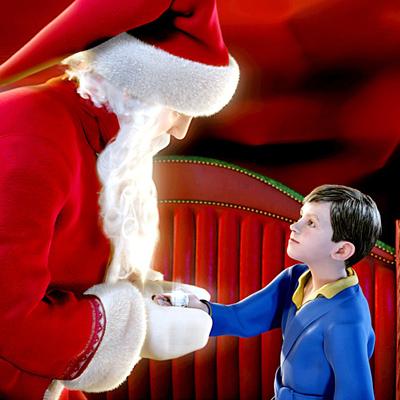 This holiday season, skip the theater and watch these classic movies on Netflix.
FOR THE KIDS:
THE POLAR EXPRESS
The motion-capture animation of this epic fantasy is eerily lifelike, and Tom Hanks plays six roles in this story of a young boy who doubts that Santa is real. That is, until a magical train shows up to bring him to the North Pole.
FOR THE YOUNG AT HEART:
A CHRISTMAS STORY
Who can't relate to the trials of little Ralphie (Peter Billingsley), whose sole mission in life is to prove to his overprotective mom that he can own a Red Ryder BB gun without taking his eye out? TBS will air this classic in a 24-hour marathon (literally) starting on Christmas Eve, but at home you should treat yourself to a viewing without commercials.
Article continues below advertisement
FOR DAD:
NATIONAL LAMPOON'S CHRISTMAS VACATION
Every father has a little Clark Griswold (Chevy Chase) in him as he tries to make Christmas memorable for his kids, especially when he's trying to pick the perfect tree, string together the best light display on the block or tolerate a house full of in-laws. Hopefully, he doesn't also have a redneck cousin (Randy Quaid) who swings by in his R.V. to mooch free presents.
FOR SCROOGE:
BAD SANTA
Who needs feel-good holiday movies when you can have a little dark comedy? This hilariously naughty story of a Christmas con man (Billy Bob Thornton) with plans to rob a department store is peppered with enough profanity (including approximately 159 F bombs) to make any holiday hater laugh out loud.
FOR GRANDMA:
MIRACLE ON 34TH STREET
You can keep that lame 1994 remake with Dylan McDermott and Elizabeth Perkins. We'll take the black-and-white classic starring Natalie Wood as the skeptical young girl and Edmund Gwenn as a Macy's Santa who goes to court to prove he's the real Kris Kringle.