Cheetah, Chimpanzee Of Tarzan Fame, Dies At 80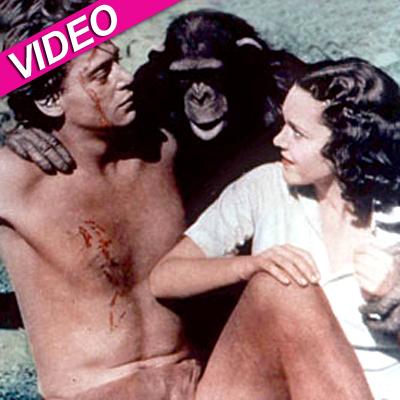 The chimpanzee "Cheetah," who played Tarzan's sidekick in the films from the 1930s, died at 80 on Saturday at the Suncoast Primate Sanctuary in Palm Harbor, Florida after suffering kidney failure earlier in the week.
The chimp provided comic relief to the late Johnny Weissmuller in films such as Tarzan and His Mate, and Tarzan the Ape Man. The chimp lived on Weissmuller's estate until 1960, when it moved into the sanctuary.
Article continues below advertisement
"It is with great sadness that the community has lost a dear friend and family member," Suncoast said in a statement.
Debbie Cobb, an outreach director with the sanctuary, told Tampa Tribune the chimp was very compassionate and in tune to human feelings.
"He could tell if I was having a good day or a bad day -- me was always trying to get me to laugh if he thought I was having a bad day. He was very in tune to human feelings.
"He wasn't a chimp that caused a lot of problems."
Chimps typically live from 45 years in the wild to 60 years in captivity.